How our products and services generate revenue
We sell data. We also create platforms to manage data.
Secure Your Supply Chain Automation – the Supply Chain of Things, in the Age of Malware, means an escalated, dangerous, arms race. Security means authentication without sharing. Fix blockchain vulnerabilities, authenticate and trace all with brand monitoring and hierarchical access control.
The Supply Chain of Things: It's all about the access control.
To make sense of big data, we program automated algorithms or "manually" perform searches to create reports which form the basis of our expert consulting. Here is where our software engineers and industry experts meet and together provide quality solutions.
Our software environment, targeted data, and professional expertise is leveraged by companies to provide enhanced products and services to their clients as one-time, or recurring business. 
Organizations resell our enriched data feeds to their members, companies resell our tailored reports to their customers
Regulated Industries DataTrack: When supply chain verification means government agencies
Firearms via FBI, ATF, SLGs
Track the manufacture, issuing, purchase, licenses, background checks, certifications, ownership and transfer of firearms across states. With access control in the consumer's hands, use a digital wallet containing authenticated, encrypted, interoperable certificates issued by government agencies. The process is more secure, transparent, and efficient, with a higher level of authentication. All without compromising consumer privacy. Authenticate instead of share in order to build a trusted supply chain.
DataTrack for the food industry
(A project by GeniHUB, powered by DataVersio)
Track the product journey of ingredients, processed food, and final product from field to farm, from seed to fruit, through the growth, certification, quality control, storage, packaging, sorting, shipping, distribution, and retail stages. Authenticate transactions in a blockchain and rate partners using a transparency meter.
Medical devices, pharmaceuticals, manufacturing via FDA
Track and trace all processes and points along the secure supply chain: applications, approvals, certifications, verifications, transportation and logistics in the supply chain, medical facilities, laboratories, warehousing, certified personnel, abiding HIPAA laws with authentication v. data sharing (no payload in data transfer), lowered risk.
Financial Services
Stop ecommerce fraud with more verification than Card Present in your Card Not Present transactions. Merchants and issuers alike can prevent expensive losses and chargebacks.
Manufacturing in any vertical industry, with the relevant government agencies
Firearm DataTrack for the firearm industry
Track the issuing, purchase, permissions, and ownership of firearms across states using digital authentication certificates issued by the competent authority to make the process more secure, transparent, and efficient.
Real Estate DataTrack for Title, Appraisal, and Mortgage Industries via SLGs, FTC, and HUD
Track ownership history, certify and verify titles and appraisals, track applications and licenses, and authenticate documents (the whole stack) in a flexible system to make the work of lawyers, title insurers, and mortgage lenders more efficient, provide peace of mind and more transparency, and eliminate fraud.
Unregulated Industry DataTrack
Unregulated Industry DataTrack means any B2B or B2B2C supply chain can have the same self-contained, interoperable tracking and authentication system, among members of the supply chain, with its own governance.  For physical or virtual campus environments such as universities and multi-location businesses.
Drivers License DataTrack
Vaccine Passports DataTrack
DataVersio DataERP and DataCRM
Supply Chain Transparency Platform
Rank your suppliers based on the transparency and authenticity of the information they provide about themselves, verify certifications and affiliations using third-party authorities, link real-time status to identity, and provide information based on approved access levels (including expiration or denial alerts). Use encrypted authentication on existing technology without the need to invest in new infrastructure.
Enterprise Resource Planning (ERP) and Customer Relationship Management (CRM) platforms
Integrate with existing process management platforms to provide tailored solutions that are interoperable and actually work. Get the most out of collaboration and communication tools, with social media account integration, and a high-security project management platform that is sensitive to industrial processes and handles the unexpected.
Database Interoperability Designed for M&A Scenarios
When two different systems need to be reconciled, it may take years and a fortune to integrate business processes and accounting. DataVersio is good at connecting databases for pulling and handling data without disrupting operations, as required in critical infrastructure.
Entity Monitoring
Automated real-time alerts on supply chain entities and business partners, customers and professional service providers regarding vulnerabilities they may bring into the relationship. Awareness helps.
Threat Intelligence Feed
Like putting on night vision goggles to see what is happening in the dark. Automatic real-time queries yield actionable intelligence on suspicious, threatening and leaked information regarding every step of the business management or manufacturing process, including data on personnel, bank accounts, supply chain, software and hardware.
Governance, Risk & Compliance (GRC) Auditing Tool
Beyond assessing preparedness according to known compliance regimes (ISO, CMMC, PCI, NIST, HIPAA, etc.), the DataVersio DataGRC tool quantifies risk,  provides recommendations, estimates time and budgets to achieve compliance, and reflects customer's real-world vulnerability based on current industry-specific legal, business, and cyber threats.
There are different DataGRC modules
which can be implemented, for example
DataCMMC audits a company based on
the
current
Cybersecurity Maturity Model
Certification of the
Department of
Defense. The auditing tool is designed for vendors, auditors, consulting companies,

and government.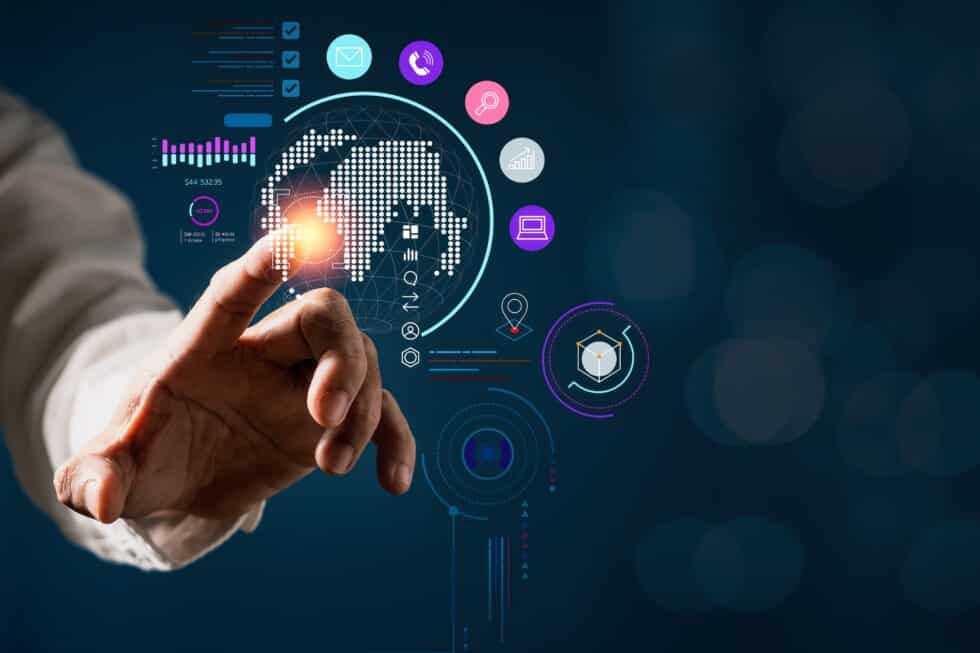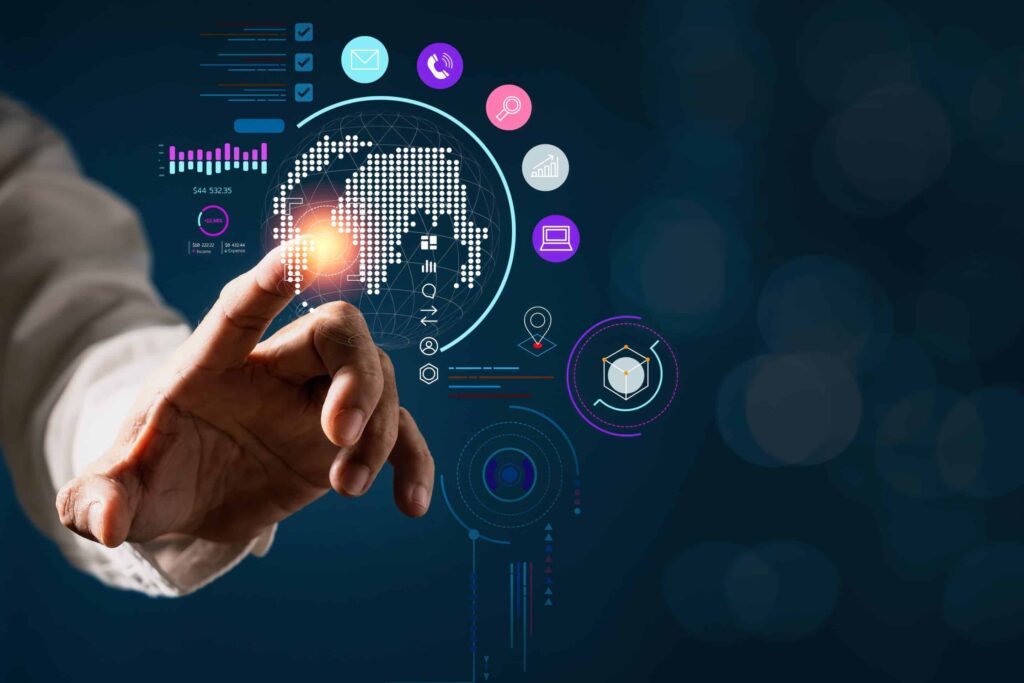 DataVersio Cybersecurity Analyst
Our Cyber Analyst-as-a-Service business model enables customers to pay only for what they actually use and retain a very high professional level when interpreting complex threat intel data regarding their organization.
DataVersio Business Analyst
Our Business Analyst-as-a-Service business model makes the knowledge and experience of our industry experts available to our customers, to make sure technological solutions and business structures actually increase the bottom line.
DataVersio Cybersecurity Vulnerability Exposure Report
A comprehensive professional assessment of the risks and threats around a company's assets provides an unbiased independent overview to decision makers. What is there to know about an organization's personnel, past and present interactions, and whether anyone is watching, gathering information, or even planning something that may impact operations?